Mar 16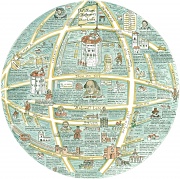 Adam Dant William Shakespeare's Shordiche 2016
Westgate Oxford Artist Workshops
An excting range of workshops will be delivered throughout April as part of the Westgate Oxford Public Art Programme commissioned by Westgate Oxford Alliance and curated by Modus Operandi. The programme launches with:
Adam Dant's globe printing workshop
For the 'Westgate Cultural Meridian' project
2 April 2016 11.00am — 3.00pm
Bodleian's hand-press workshop in the Old Bodleian Library
entrance from the Old Schools Quadrangle
Following the techniques of Renaissance globe-makers, and possibly inventing new methods, this workshop will create 3-dimensional globes from 2-dimensional prints. Led by artist Adam Dant with printer Richard Lawrence.
The workshop forms part of Adam Dant's Westgate Cultural Meridian project, commissioned for the Westgate Oxford Public Art Programme.
Further information on Adam Dant's commission, booking for the workshop and details of the Westgate Oxford Public Art Programme, visit: http://westgateoxford.co.uk/arts
Mar 16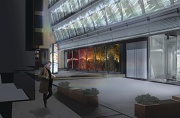 So our Rivers Flow, by Keith Tyson
W5, New Burlington Place, 2016
'So our Rivers Flow', by Keith Tyson opening this week!
This week sees the official opening of So our Rivers Flow, by Keith Tyson, a major commission, that forms the glazing to the exterior wall of W5, New Burlington Place, a new development designed by AHMM for The Crown Estate.
Conceived from a series of 'nature paintings' and executed for W5 as a sequence of digital images, printed onto glass and back-lit, the work takes London, with its ever-changing dynamic built around the River Thames, as its inspiration.
Curated by Modus Operandi.
Nov 15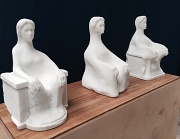 Daniel Silver Three Seated Figures (maquette) 2015, Carrara marble,
on display at the Andrew Wiles Building, Radcliffe Observatory Quarter, University of Oxford
Radcliffe Infirmary Commemorative Commission
Three Seated Figures by sculptor Daniel Silver is the winning submission of an invited competition for the Radcliffe Infirmary Commemorative Commission, organized by Modus Operandi.
The Radcliffe Nurses have formed an initiative to celebrate their work and that of all those in the former Radcliffe Infirmary on site, with a public artwork for the Radcliffe Observatory Quarter (ROQ). The Radcliffe Nurses raised funds for the initial competition and maquette; fundraising is now in progress towards the realization of this important work, planned to be located outside St. Luke's Chapel, Triton Square.
Inspired by the Michael Rosen poem These Are The Hands, in particular the lines:
'These are the hands
That touch us first... ...And touch us last'
and referencing various existing works on site at the ROQ - Bernini's Triton Fountain and John Bacon's statue of Atlas and Hercules on the roof of the Radcliffe Observatory - Silver's initial approach was inspired by the context and history of the site:
'I wanted to engage with and understand the architecture and surroundings of the area. I looked at the layout of the Quarter and was struck by the straight, linear approach to the buildings, which effectively choreographs our movement through the space.'
Fundraising is being led by the Radcliffe Nurses and Modus Operandi: those interested in supporting the commission should contact: modus@modusoperand-art.com
Apr 15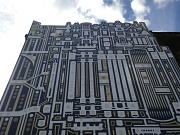 Tod Hanson, Balham Wall, Digital Print on Dibond panel
Tod Hanson's artwork is installed on Balham High Street!
Modus Operandi advised on the selection of an artist for a new site-specific public artwork for Balham High Street.
Artist Tod Hanson was commissioned by Wandsworth Council and the Balham Partnership to create a new work to enliven the streetscape, focusing on a prominent side flank of a building on the High Street. Hanson's bold designs, drawing on local architectural motifs and the historical identity of Balham have been digitally printed on dibond panel and will be in situ for three years.
Apr 15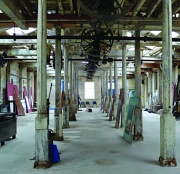 The Blockhouse, Portsmouth Historic Dockyard
Portsmouth Historic Dockyard
Modus Operandi, with Eric Parry Architects, is advising the Historic Naval Base Trust on an invited competition for architectural practices/artists to design the hard landscaping/public realm, with scope for integrated art as a key element of the brief.
Caruso St John with Mark Wallinger, DSDHA with Nathan Coley and Latz and Co with Andrew Motion and Gerd Pfarré have been selected and are to present their proposals in late April 2015.
Apr 15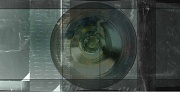 Kirsty Brooks, Proposal Design
Artist Kirsty Brooks appointed for new commission at St John's College Oxford
Modus Operandi is pleased to announce that Kirsty Brooks has been appointed for a new permanent commission as part of St John's College's new Library Extension & Study Centre, designed by Wright & Wright Architects. The new work will chart the history of the College over its first 400 years within the newly restored Otranto Passage, off the Canterbury Quadrangle.
This is the third occasion upon which Vivien Lovell has advised the College on artists' commissions, with previous schemes including the Garden Quadrangle and the Kendrew Quadrangle with artworks by Langlands & Bell, Ian Monroe, Alexander Beleschenko and Wendy Ramshaw.